This is not the best venue to say what could be said (and I already have said a lot elsewhere) but one basic thing comes to mind as I look over the material I have assembled to produce another Motorcycle Project how-to booklet.
The one thing I want most to say is how crappy non-original points sets are! Honda used only TEC (Toyo Electrical Co.) and ND (now known as Denso) for original equipment points. The aftermarket does not serve us well. Why? They're junk. I could go on about how nearly impossible Diachi points are to dwell, how inferior their contact surfaces are, and much more. But let me simply show a couple of pictures. Granted these are SOHC examples and not Gold Wing, but they illustrate the Diachi manufacturing ethic nonetheless.
Following is the stock TEC. Note the smoothly machined pivot post, and the presence of a thrust washer.
Now the Diachi example. Roughly machined and no thrust washer. Telling, this, don't you think?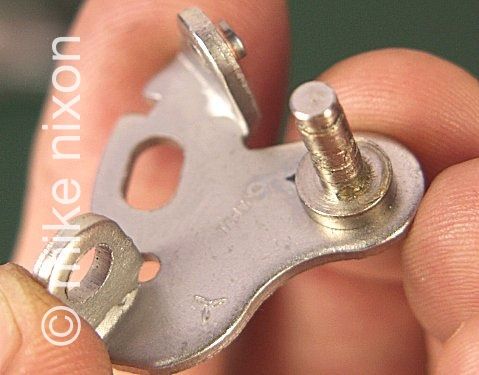 Now let's look at the corresponding surface on the pivoting arms. First the stock example. Note the brass insert, a kind of bearing for the pivoting contact arm.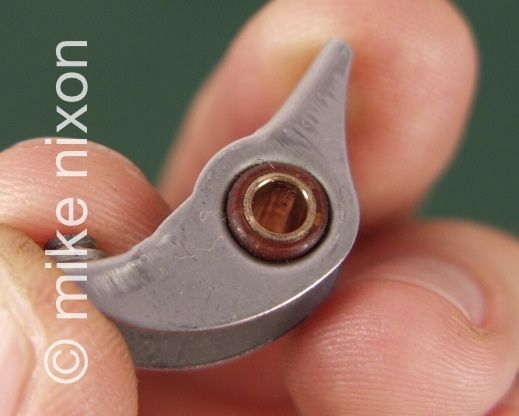 And the Diachi points. No insert, the arm runs right on its insulating phonelic material.
Bear in mind this is just the beginning. Lord willing I will have both articles on my website and a how-to booklet sometime this year detailing more about this issue.