Oil leaking from pump weep hole ?
Water leaking from pump leak hole ?
Why ?...how does it happen ?
Oil can find it's way to the weep-hole this way:
This is the pump assembly see from the engine/
OIL
side: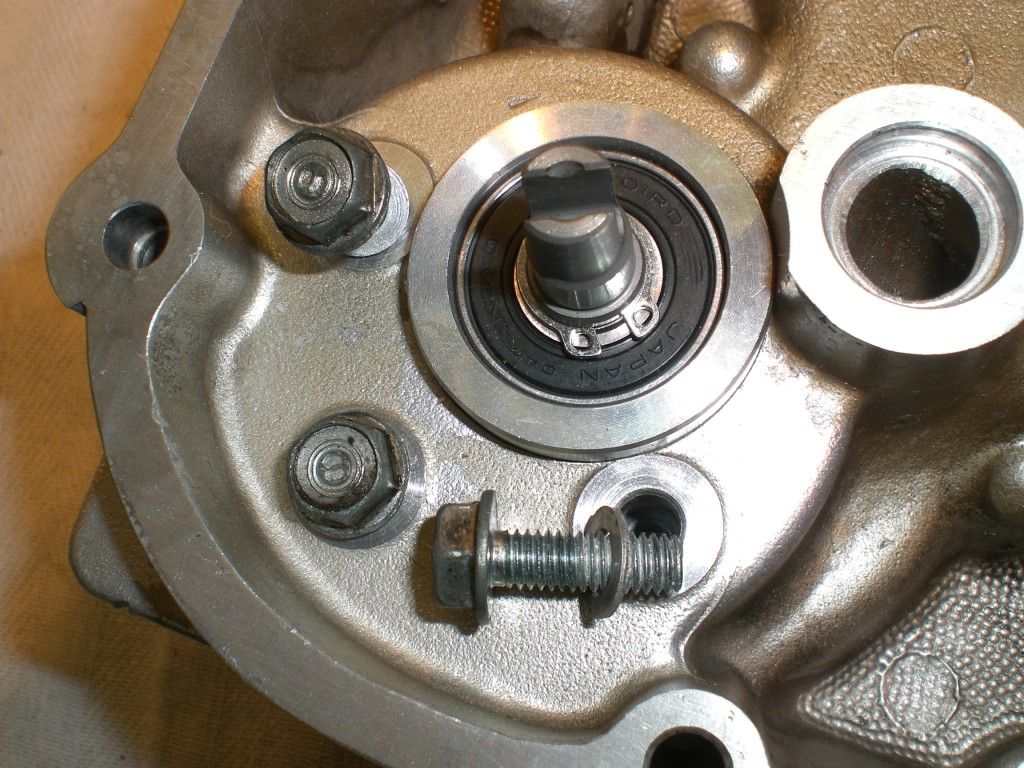 ..the only thing that keeps the oil out are
the aluminum washers.
If they are defective (or the bolts not tightened sufficiently)
the oil will pass through the holes for the bolts, (3 holes on pic)
(there's plenty of room around the bolts for that)
and into the the where the pump sits, and out the weep hole
(that's the hole on the side of the 'cylinder' on the pic)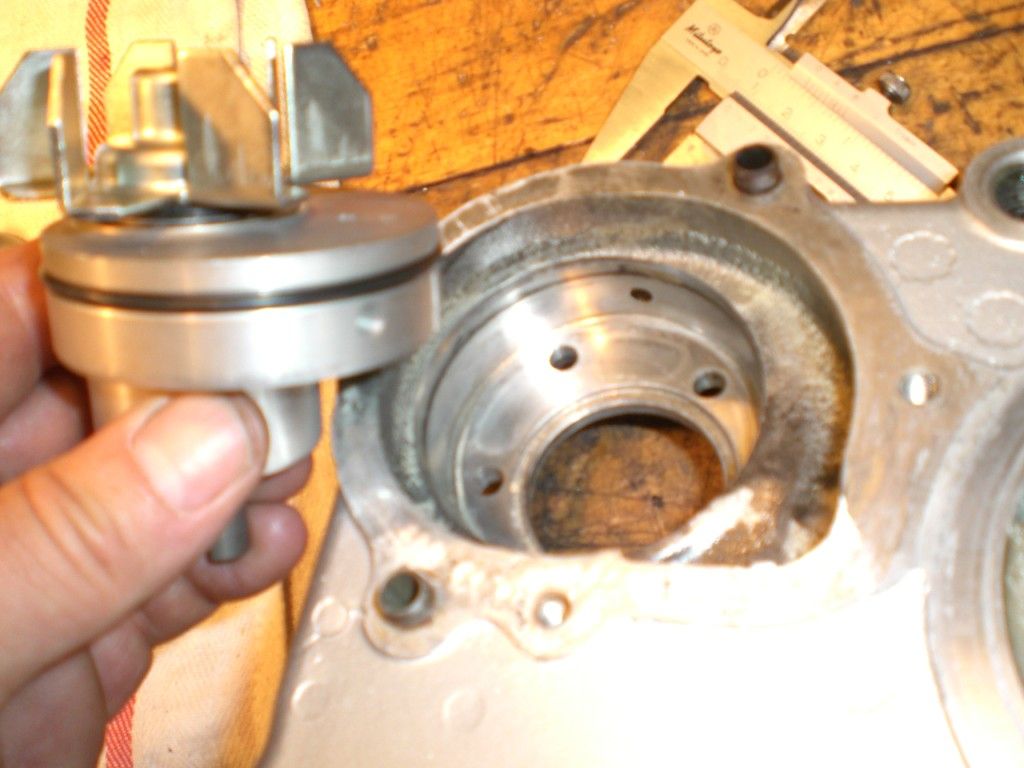 Schematically it goes like this: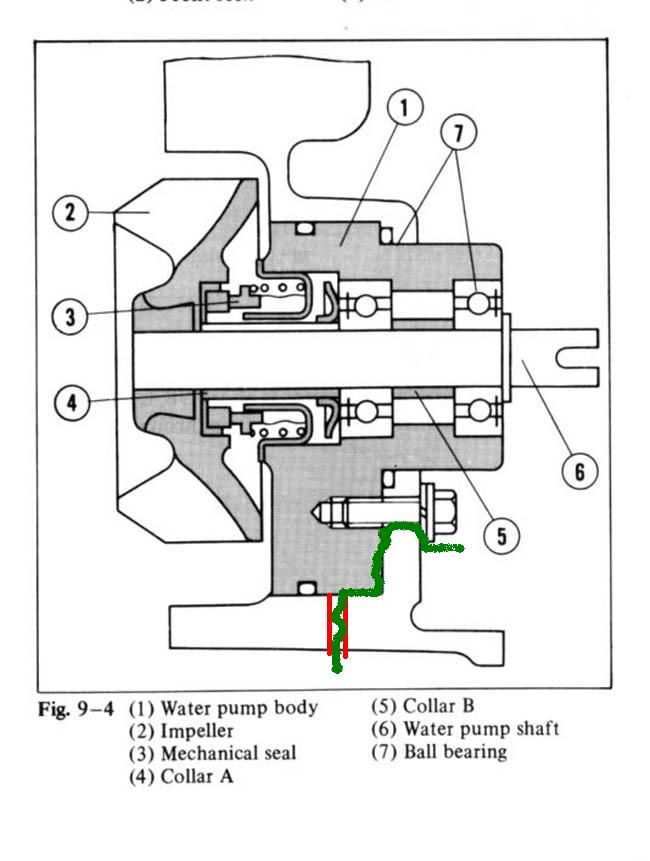 Green stuff is the oil
Red lines is the weep hole
Strangely the washers in the rebuild set are not to the same
dimensions as the originals.
The hole is a bit larger than 6.5mm
and originals has a hole a bit smaller than 6.5mm
The outer diameter is bigger on the ones from the rebuild set
It's the original one on the right: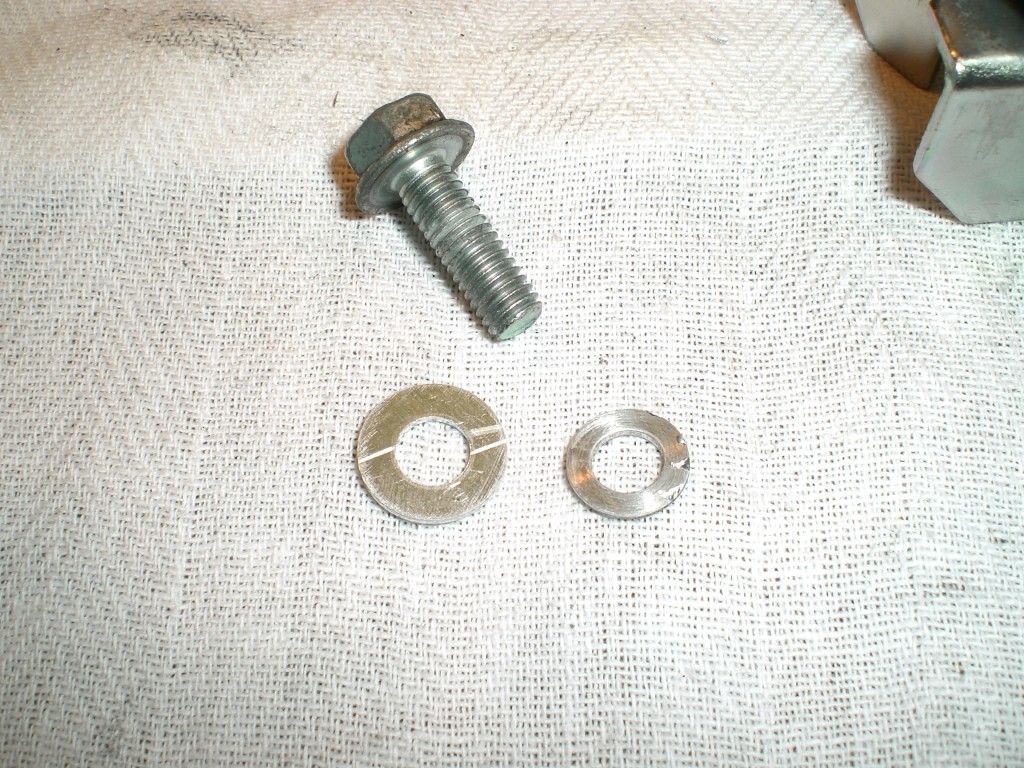 ..or oil could enter
IF it's somehow able to pass this O-ring on the pump: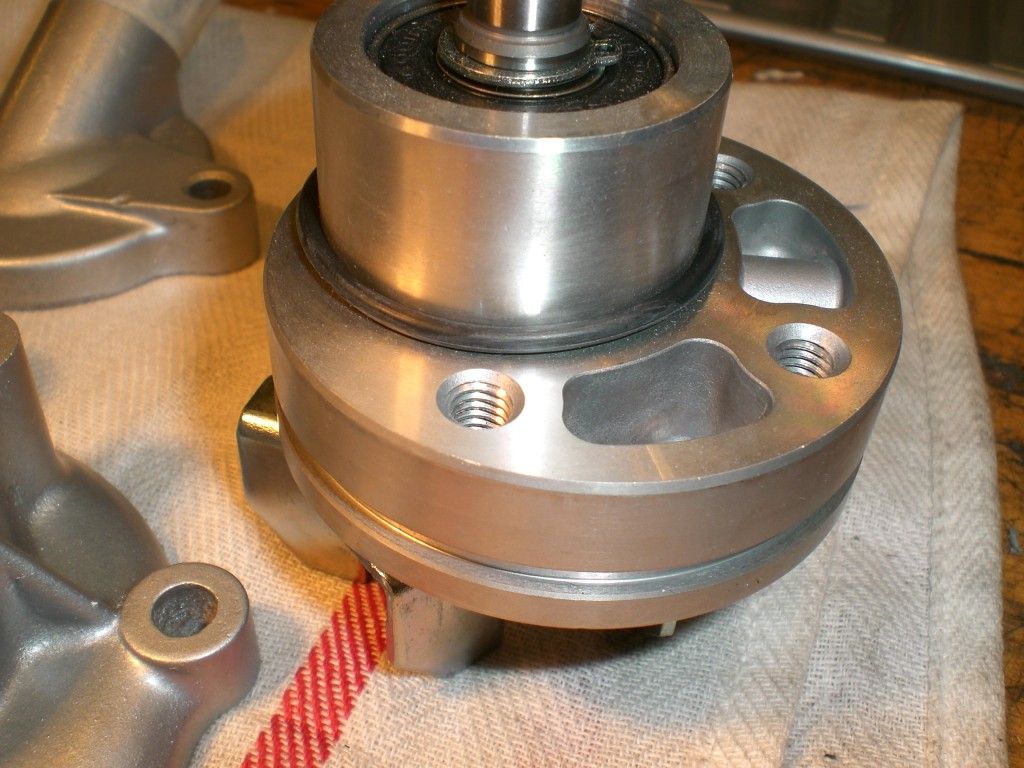 witch sits like this,
see from inside the pump-body (shown without the pump installed)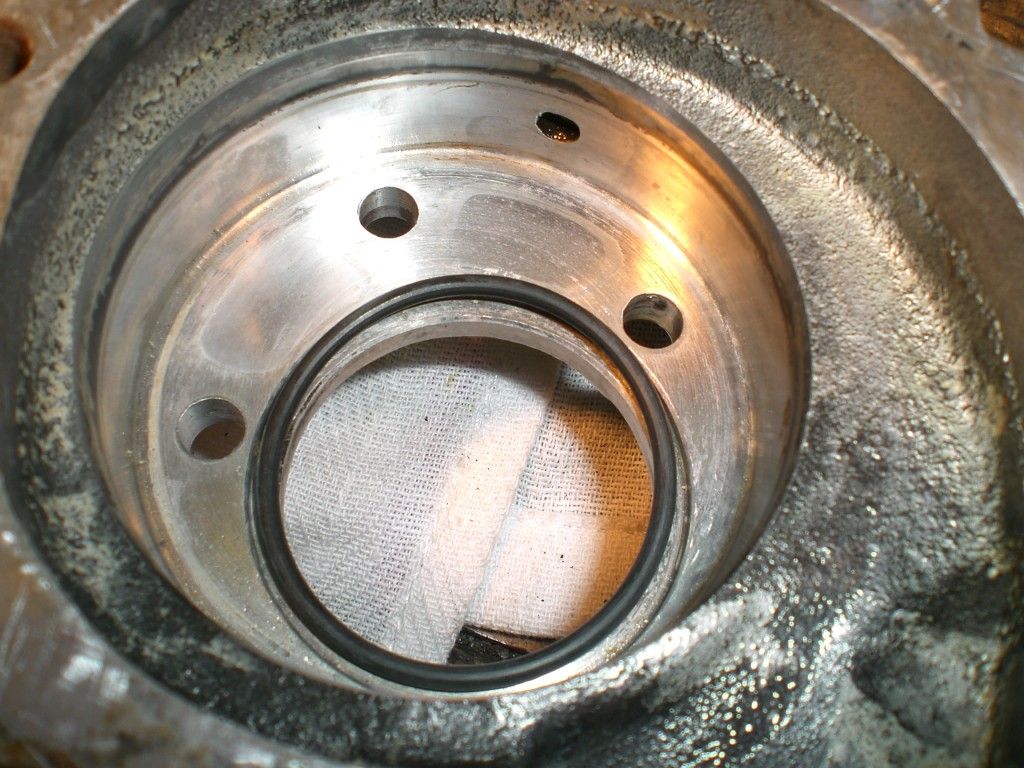 and schematically it goes like this: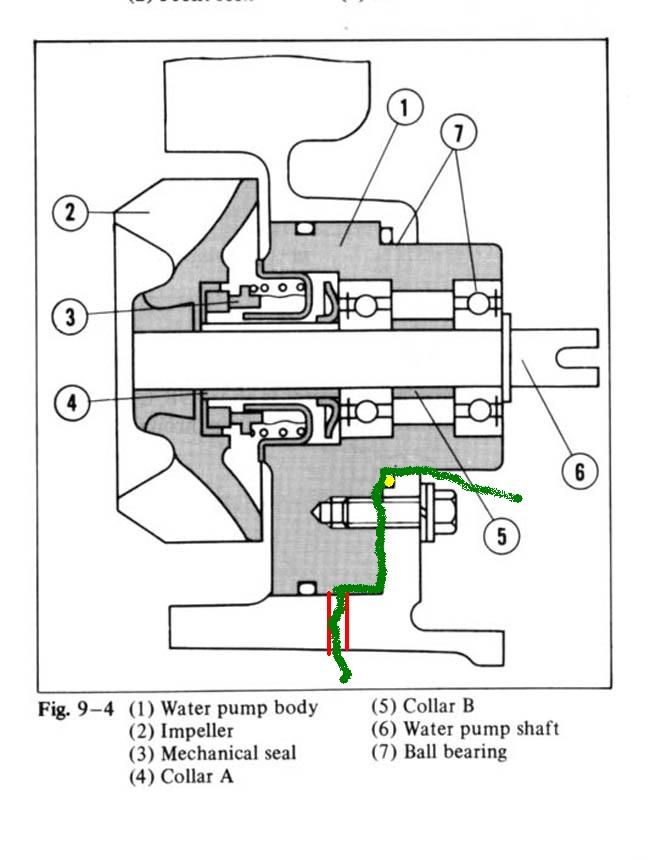 The O-ring is marked with a yellow dot.
Be sure to use the right O-ring.
Dimensions 37.2 x 2.3 mm
On the other hand water can only enter if it's
somehow able to pass the big O-ring (56 x 2.4mm)
Seen here on the pump: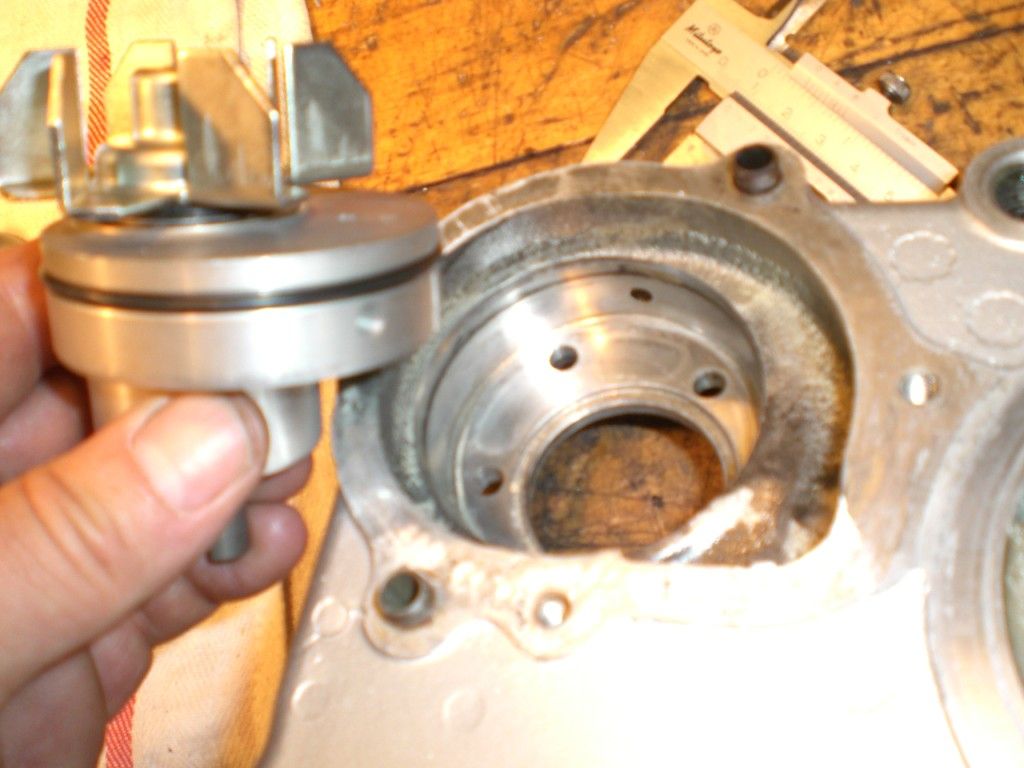 and it would go like this: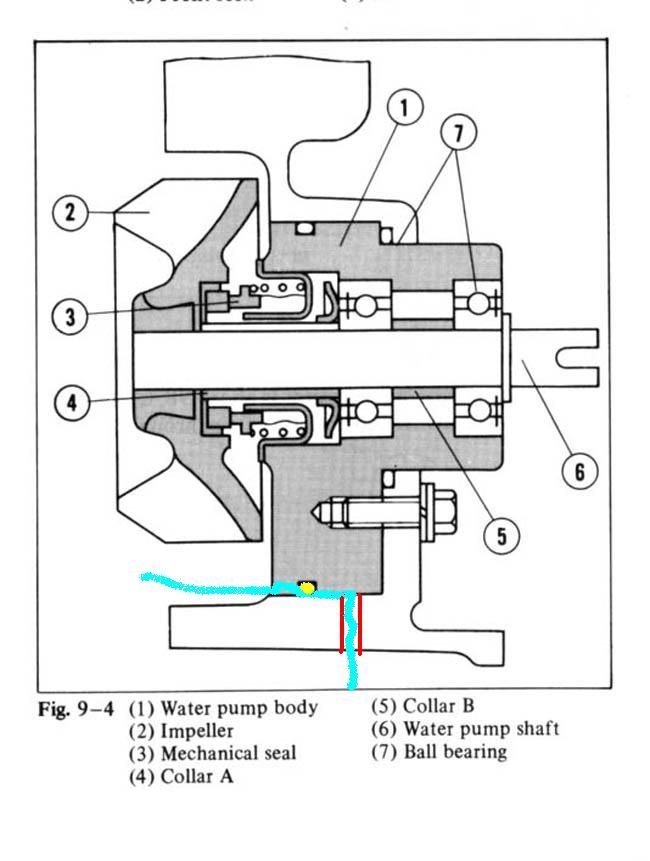 Blue stuff is water.
O-ring marked with a yellow dot.
Throughout all this I take it that the pump itself
is fresh and new and not to blame for the weeping.
if the pump (the pump seals rather) were to blame it would look like this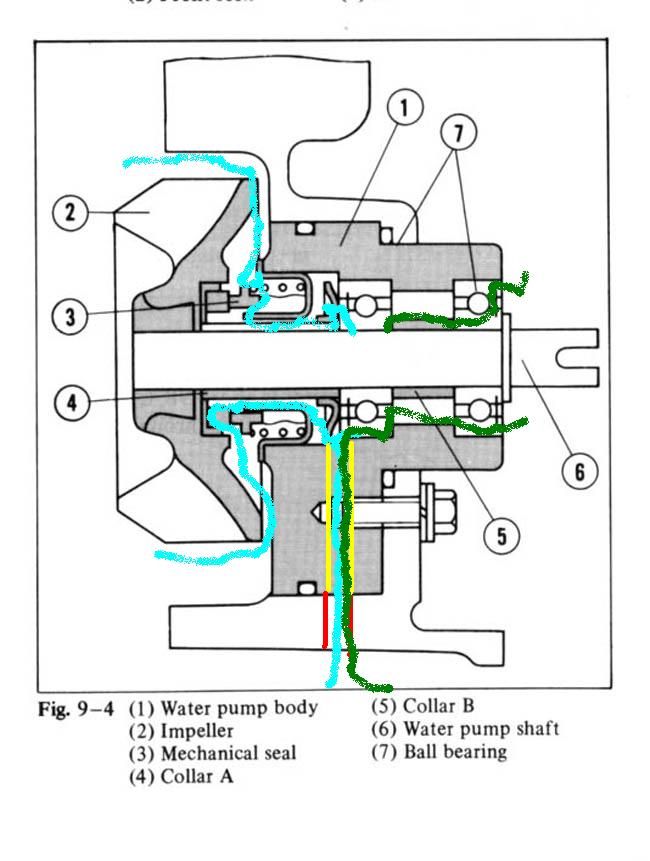 Yellow lines: internal 'weep-hole'
inside
the pump
Red lines: weep hole
Blue stuff: water
Green stuff: oil
and all you can do is to replace the pump.
The
internal
weep hole
inside
the pump
starts from here (red ring)