Carbs and exhaust removed previously. Remove any Fairing supports and crash bars and horns now.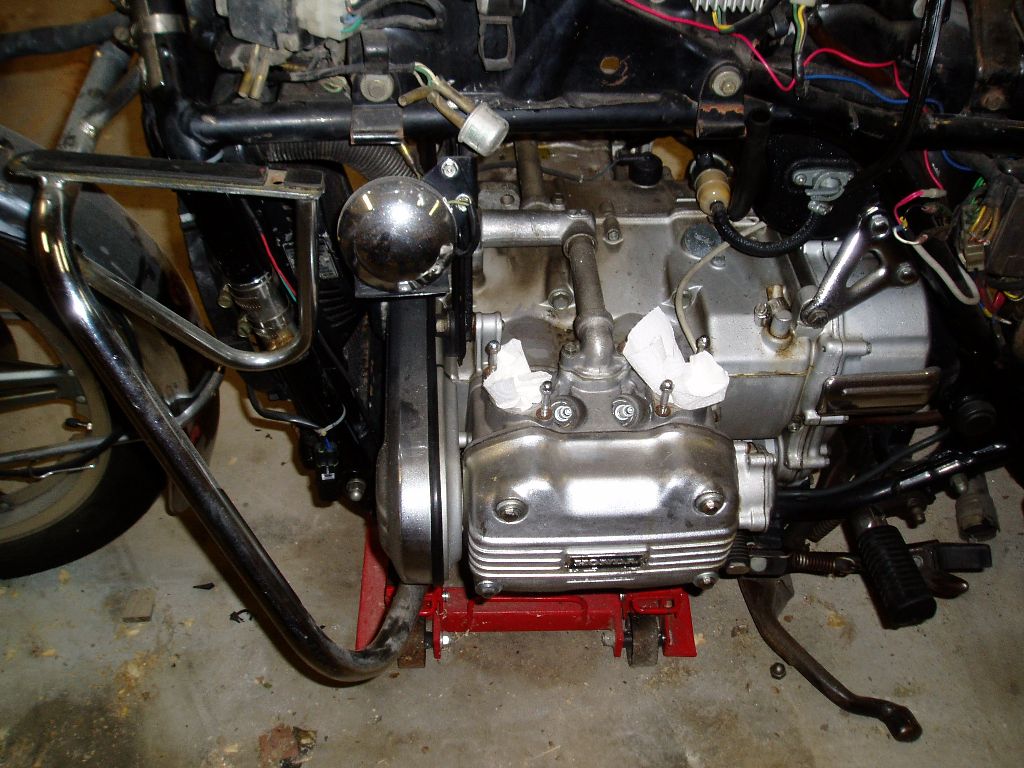 Drain Coolant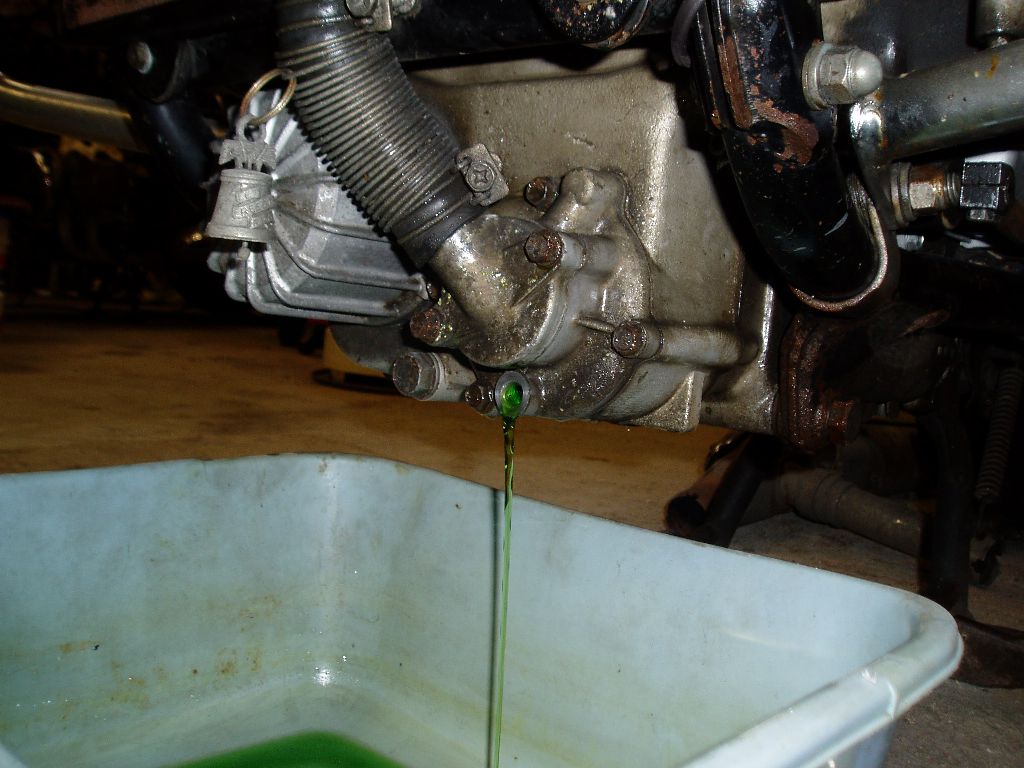 Disconnect upper hose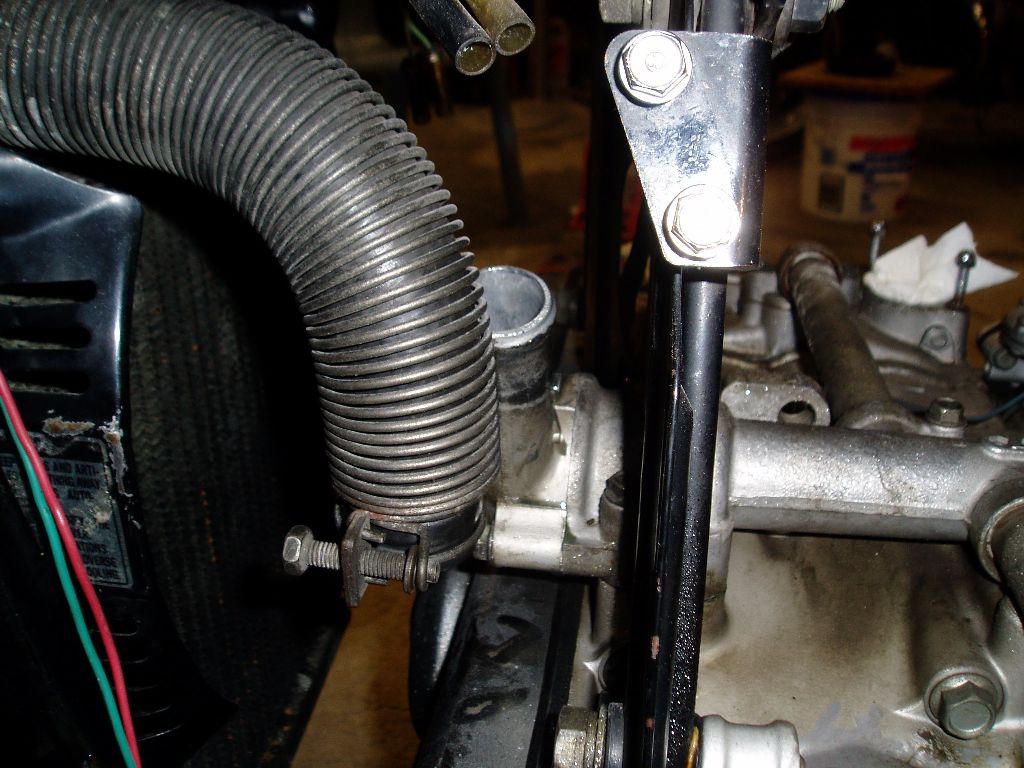 Disconnect lower rad housing and seperate from pump housing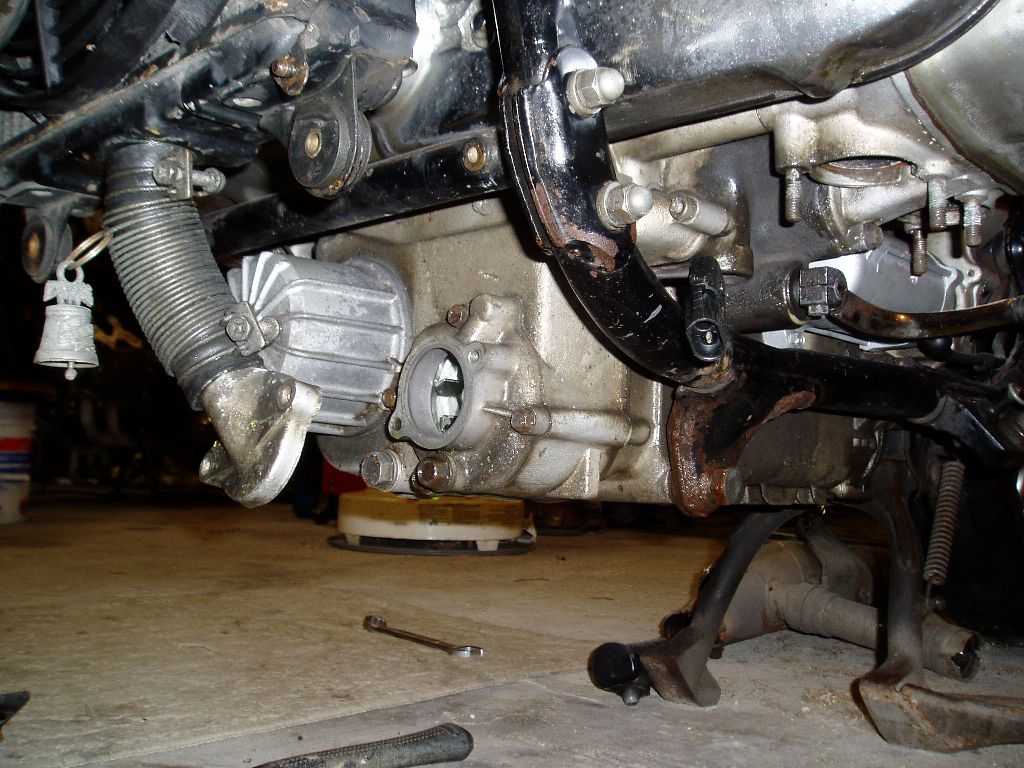 Disconnect wiring to Rad fan and overflow hose to expansion tank. Remove Rad Cap and remove radiator. Yes my fan is a bit different. Stock applications you look behind the rad next to the fan for the wiring connector.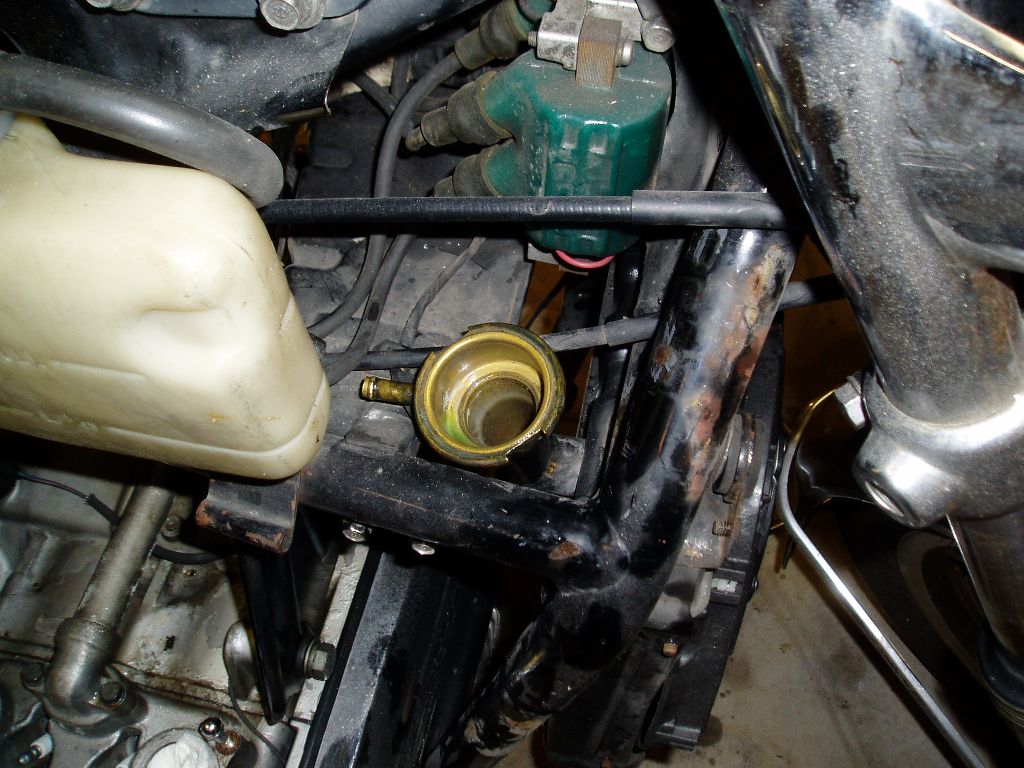 Drain Oil, Remove oil filter and Belt covers.
Disconnect Tach Cable and Fuel line, I elected to disconnect the Clutch cable from the bike and take it out with the engine in this situation.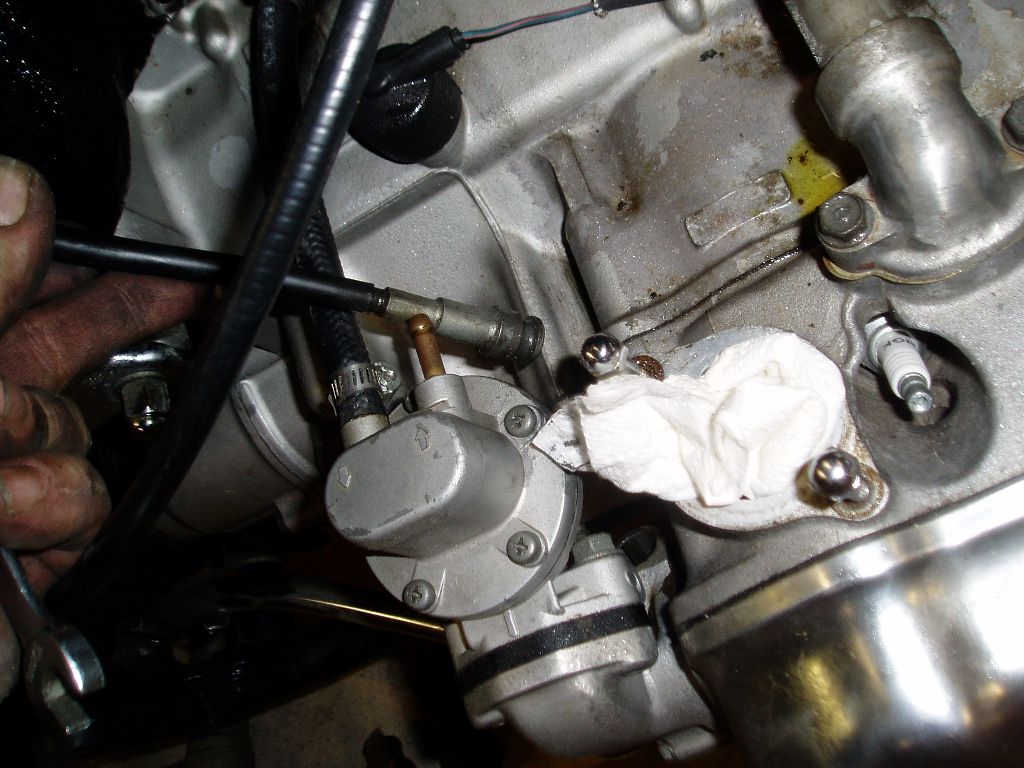 Disconnect Fuel Filter from Fuel Tank and remove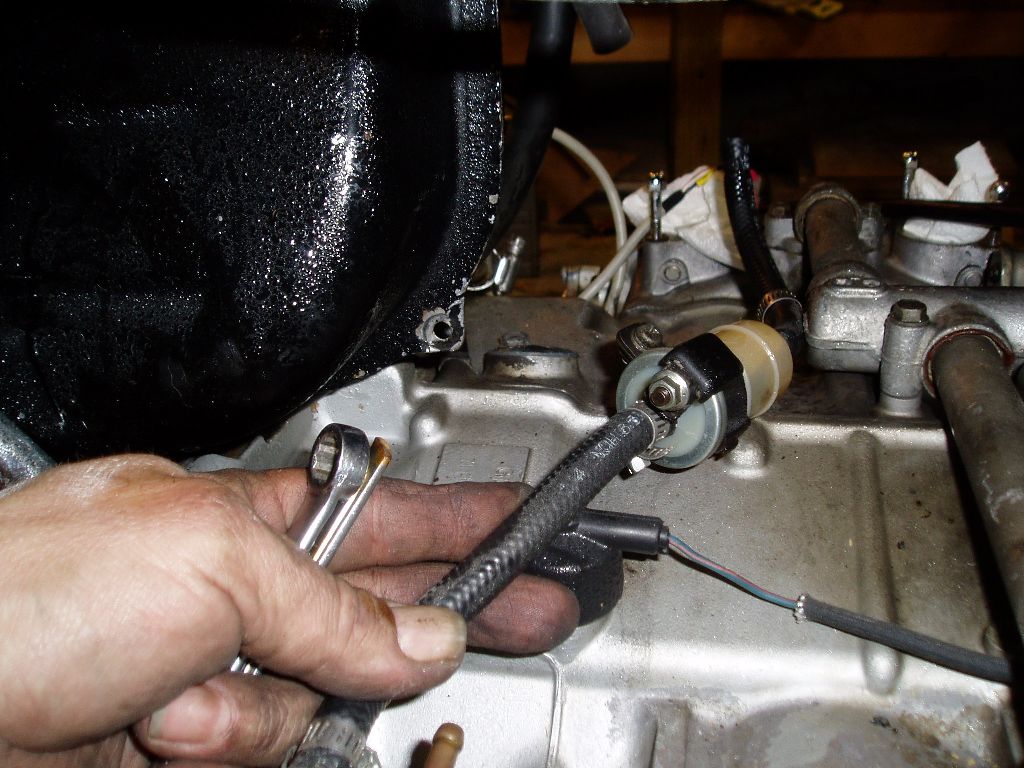 Disconnect Starter hot wire. Make sure to use wrench to hold stud from turning while removing outer nut.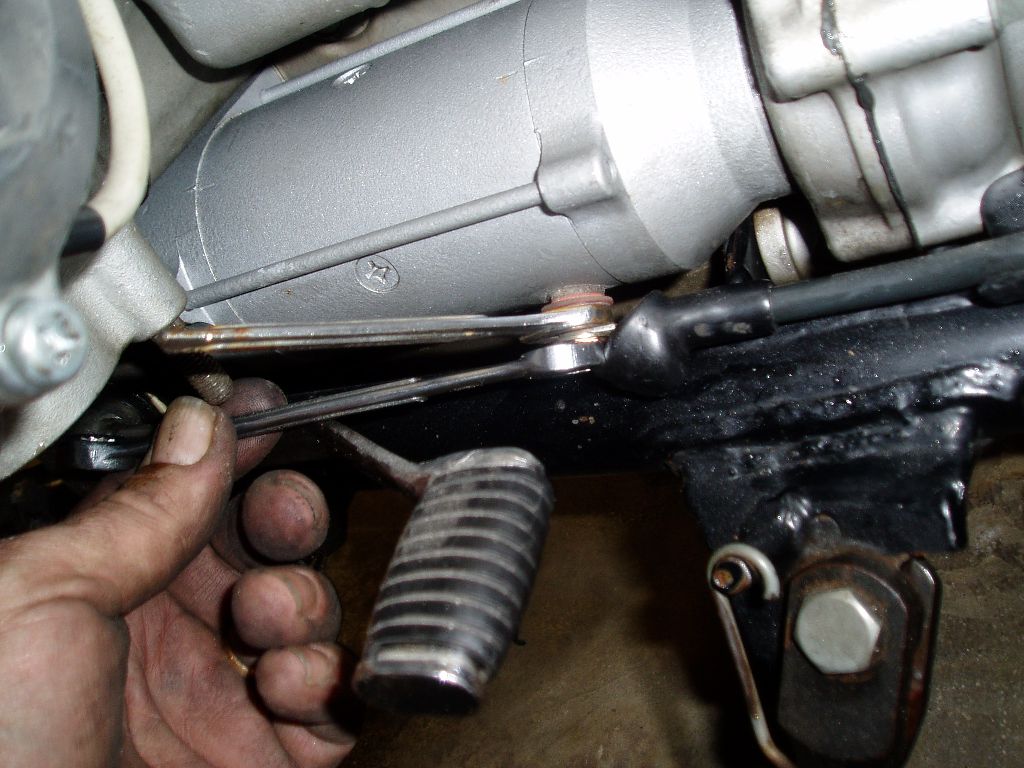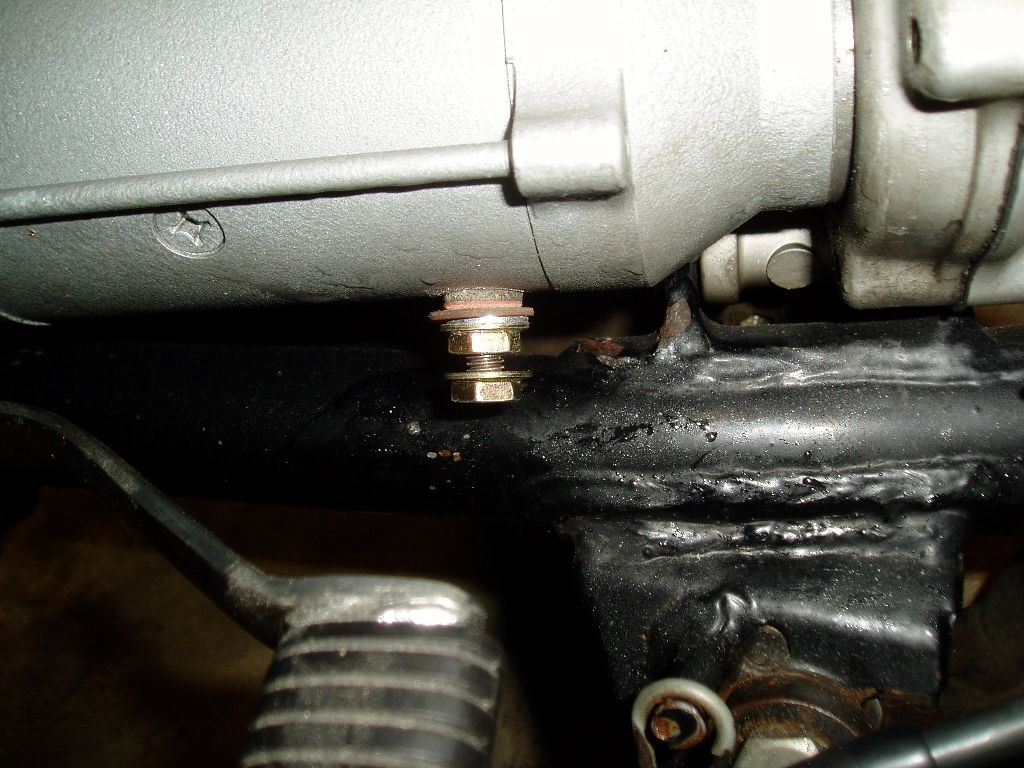 Disconnect the electronic ignition or Point cable wiring.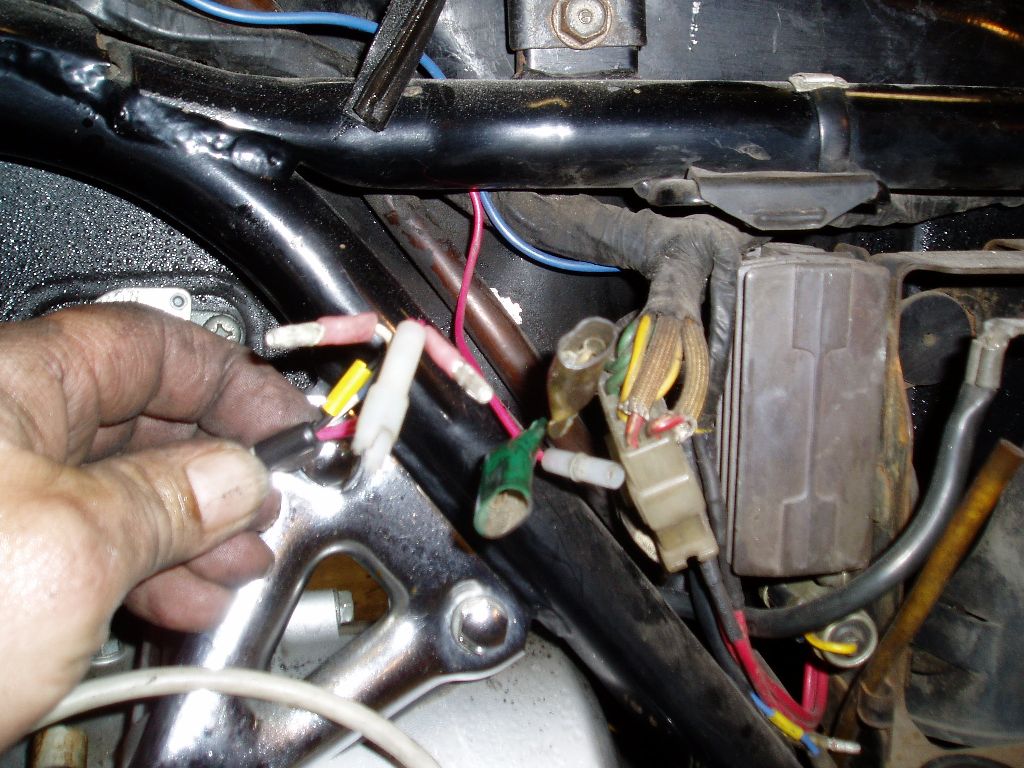 On a 78/79 you remove this connector to disconnect the engine harness. On a 75-77 you will have to disconnect the wires individually.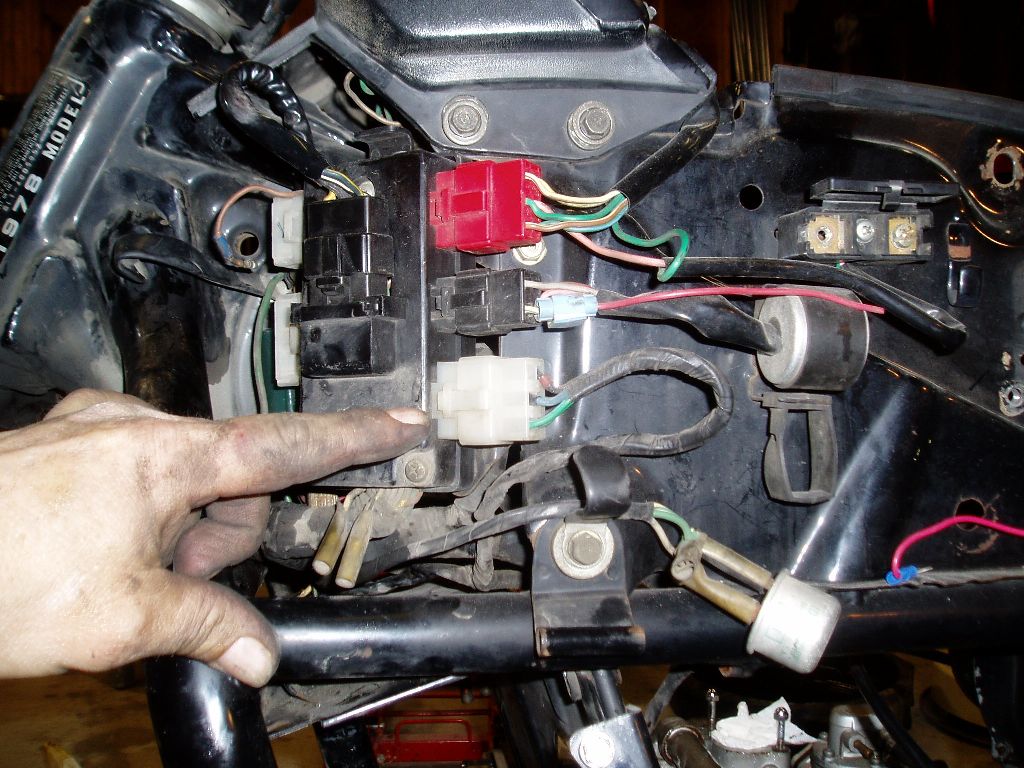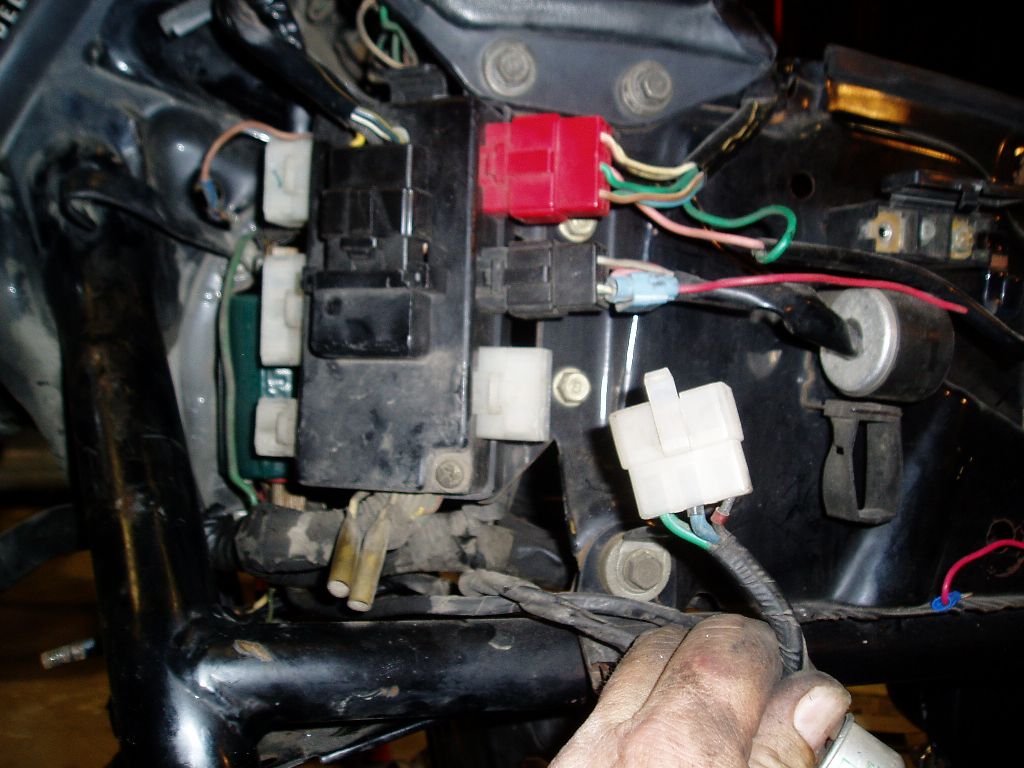 Disconnect or cut the three Yellow wires from the stator. (yes mine are red due to a modifcation I did)