Ok here go's I hate things that can't be repaired. I figure if man built it man can fix it so I tried. So far used three differant gasket material's and none worked. I work for a company that manufactures gasket material. None of our stuff would last. Today wife and I were at garage sale and there were two old (not used) mechanical fuelpumps. Got both for 15.00 so heres what I did. Took old wing pump apart.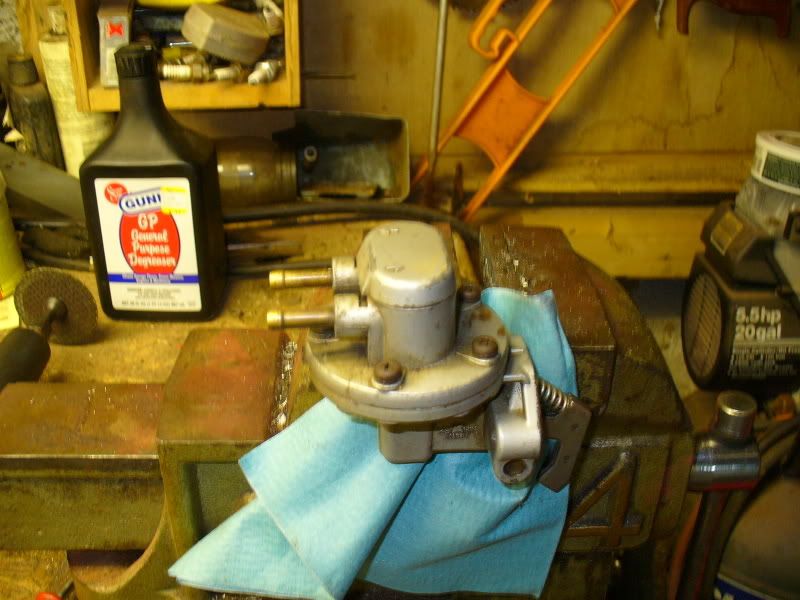 Ground with Dremel so I could drill used a # 36 drill bit.
After I drilled into pin I took a 6-32 tap and very carefuly taped it out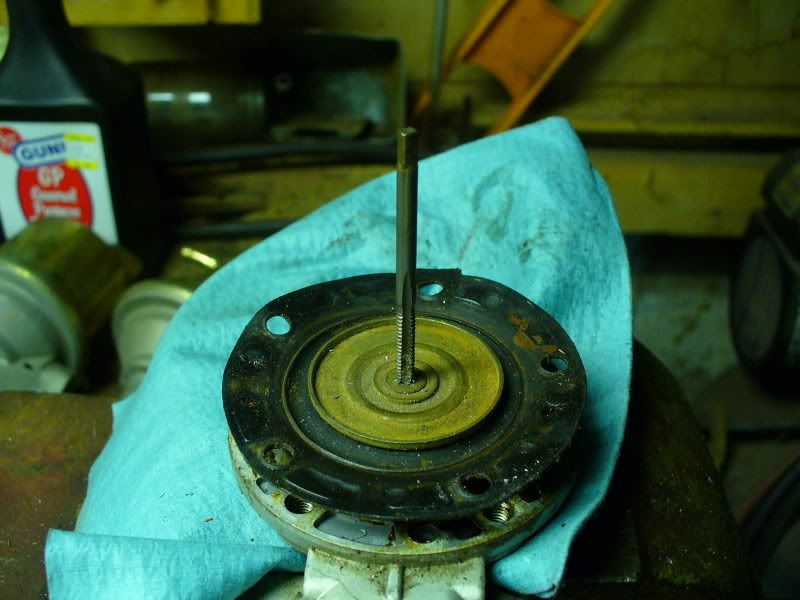 then with diegrinder ground off top of pin to release top plate and pumper diaphram.
next took fuel pump I got at garage sale and ground slits in side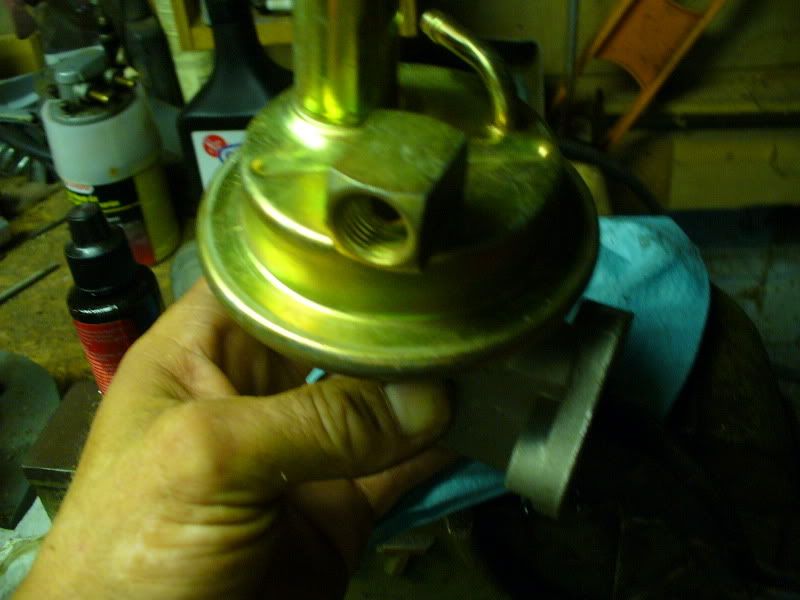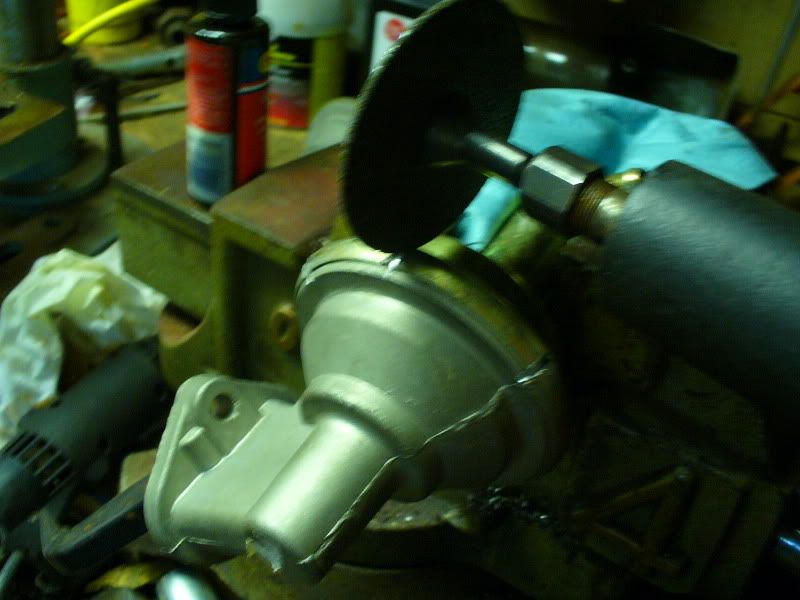 With a chisel hammerd apart
This was inside
Next ground top of pin on pump off to get diaphram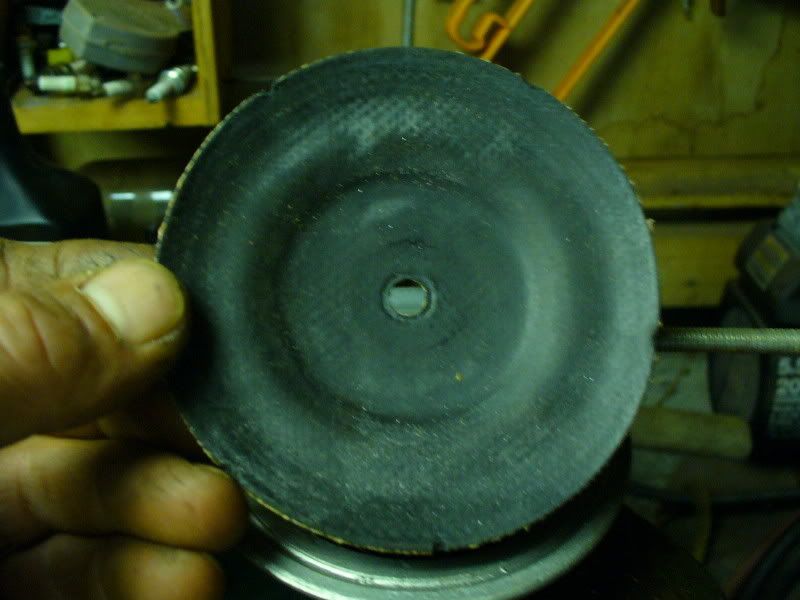 Put parts on gl pump used a screw and washer to put back together.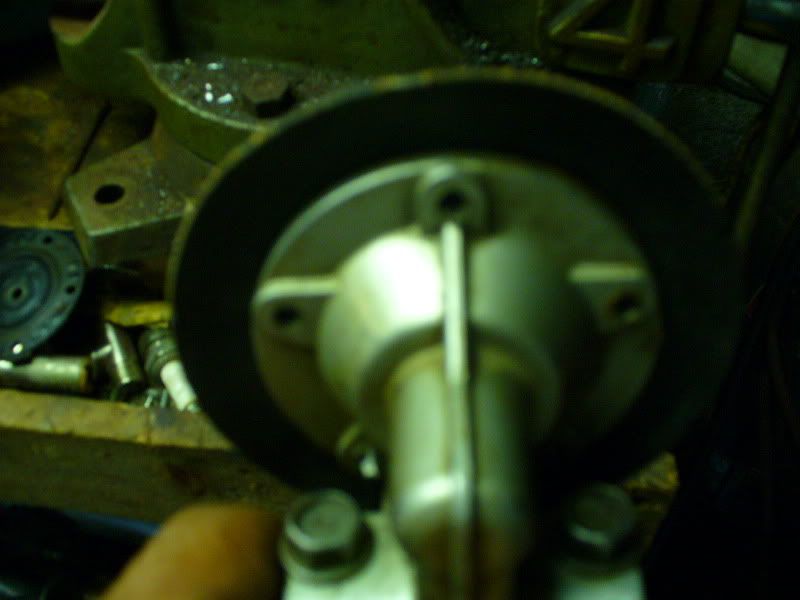 need to trim after its all together, Took a wood drill bit and drilled starter holes for screws.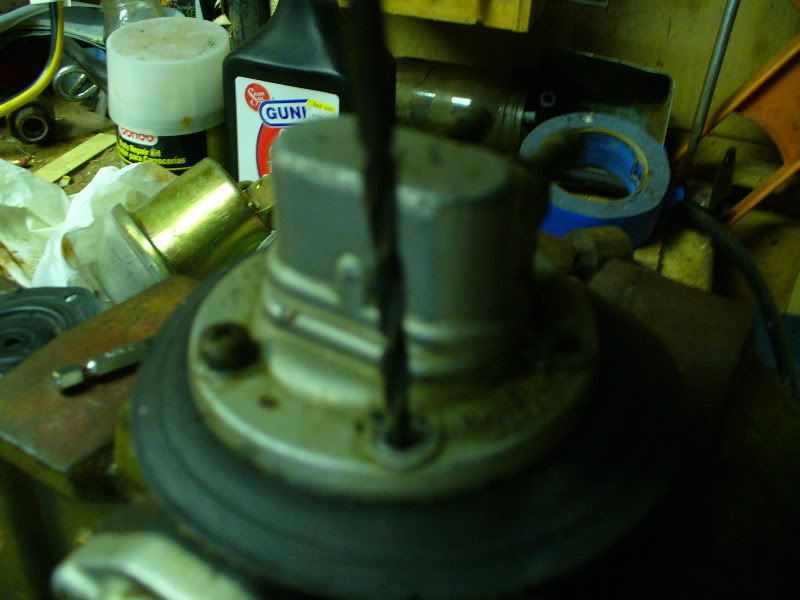 Now trim extra off with sharp blade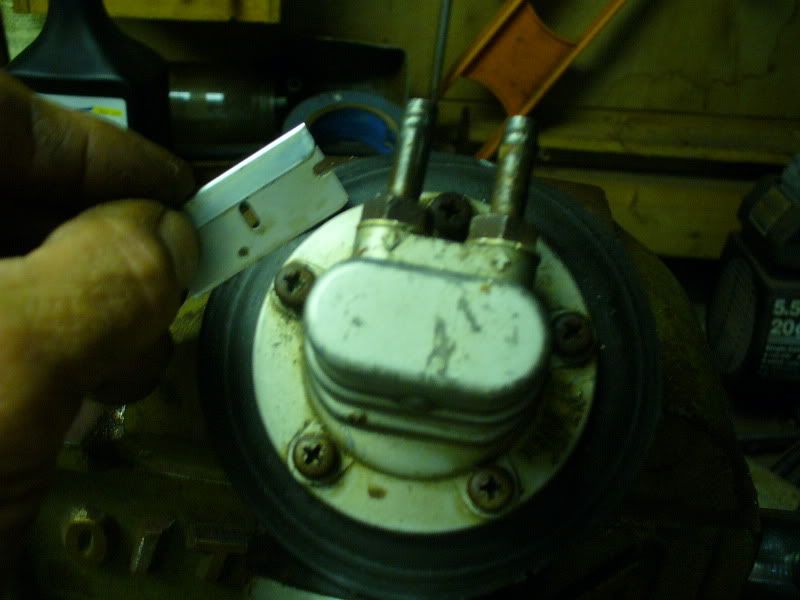 . Will put on bike tomorrow. The other ones I did worked for a day or so butt gas ate the material up. Thats why when I saw these pumps I bought them. They should work as they were made to use with gas. Will keep people posted On weather it works and for how long. (will carry my reg pump with me just in case)