I had some spare time on my hands (laid off for a few weeks) So played with shocks. First I have to thank Whiskerfish for the shocks. Without him I couldn't have done this. Tools you need are coilspring clamp. Got mine at harborfreight for 11.00 on sale. Hammer, wrenches,visegrips, hacksaw, metric die that match's thread and cutting oil.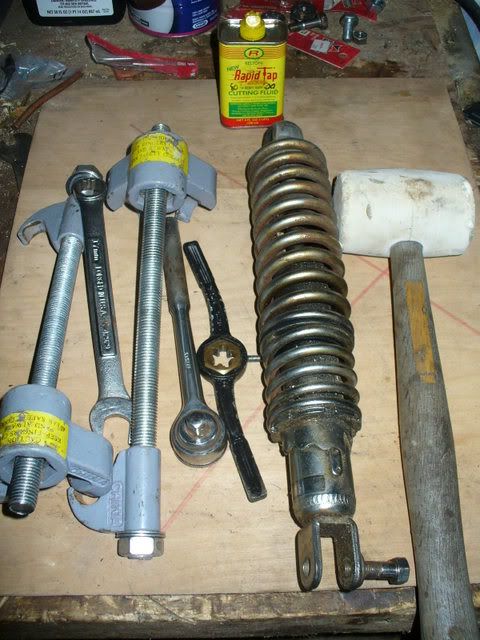 Take shocks and put spring compressor in spring. One will fit in saddle, screw a bolt into threaded part of saddle.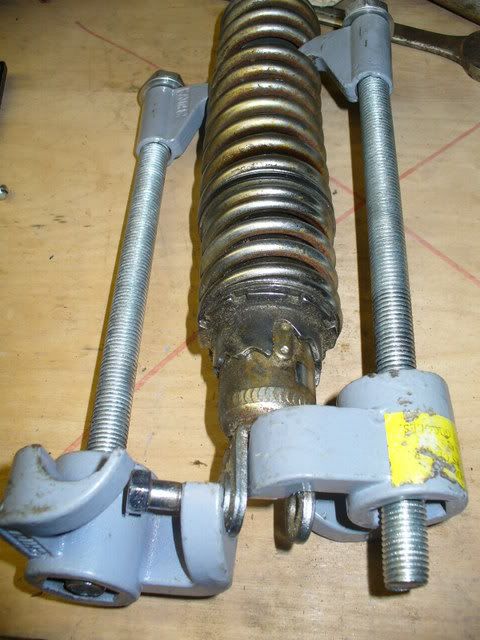 You will only need to compress spring enough to get a wrench on the nut on the shaft. When nut is exposed put your wrench on it.( mine was 17 mm) Now put a round object in hole. Smack it with a hammer to break it loose. (ratchet I used was a junk one).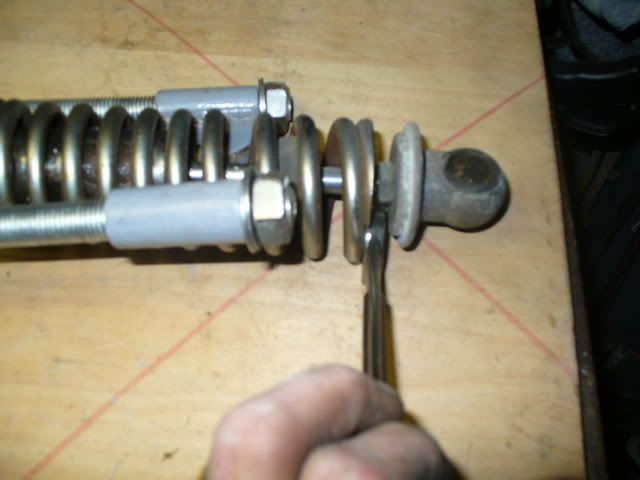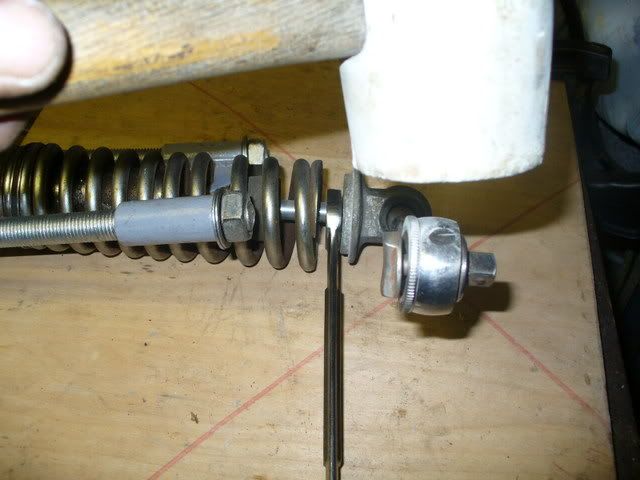 When you get it apart (release spring clamps) take visegrips with a piece of rubber so as not to mar shaft. Brake nut loose and remove.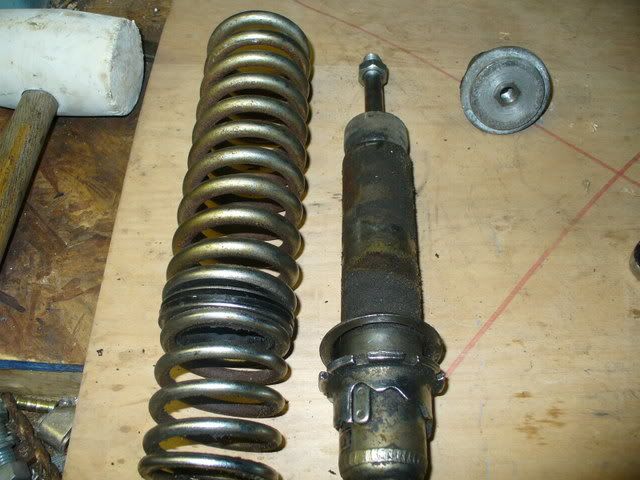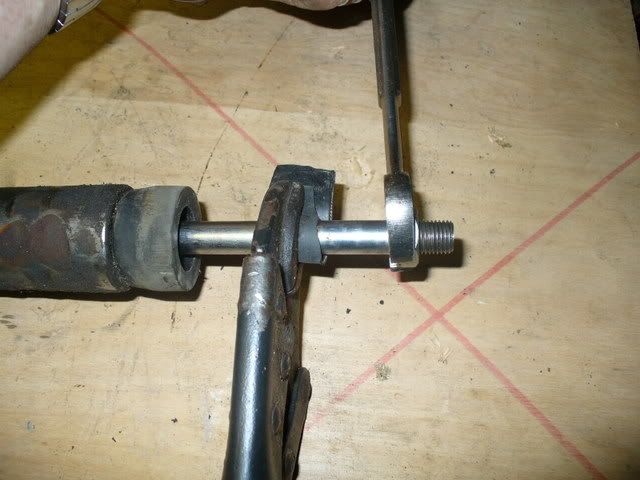 Now fasten shock to bench with shaft hanging over edge so it will not move.
Measure the threads mine were 3/4 in. Add an inch that would be 1-3/4 in and mark on shaft.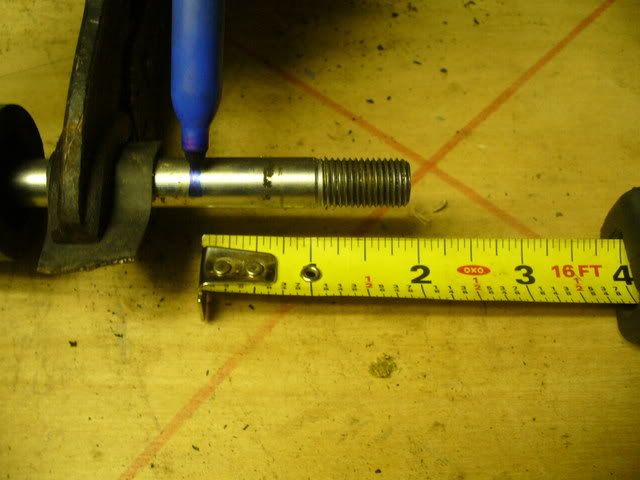 Now take your metric die and cutting oil and rethread shaft to mark.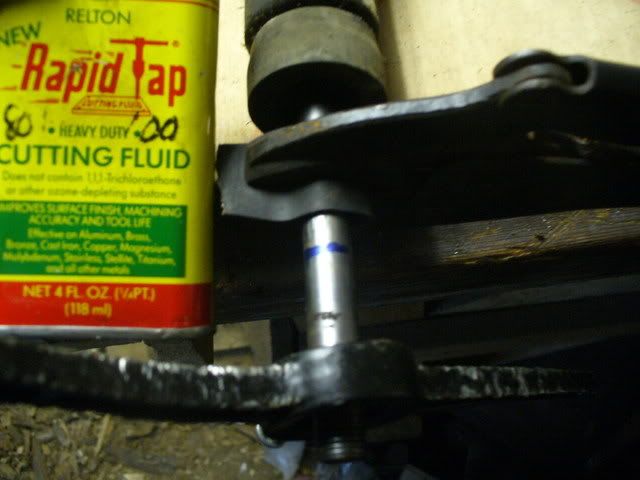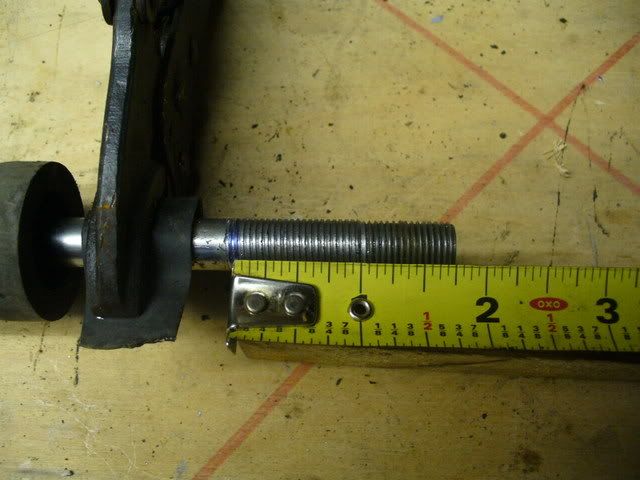 Now take hacksaw and cut off 1in. of threads. I used a sawall ( I'm lazy)
Now reassemble in reverse order. Shocks will be 1in. shorter. Just a note Not all shocks have same thread. Allso some shocks do not have threads at all they are pressed in. So if you try this make sure you have shocks with threaded shaft. My threads were 12-1.25 mm. Like I stated some are different sizes.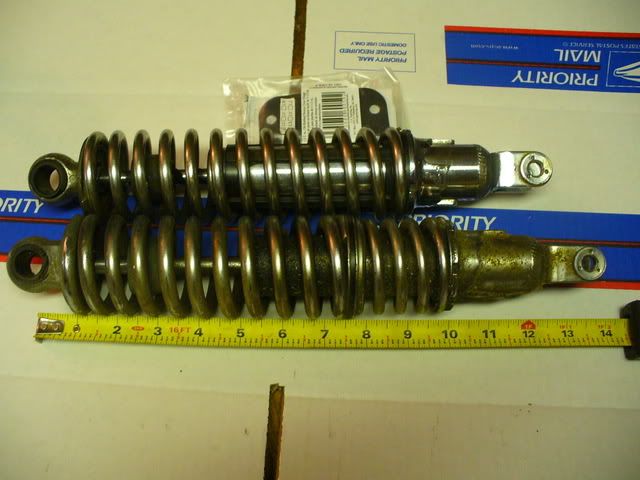 Again my thanks to Whiskerfish for shocks. Shocks cleaned up nice Steve.