Hello All,
When I bought my wing in April I never thought I would be doing as much wrenching on it as I have been. And NEVER would have CONSIDERED the thought of going into the Carbs to do a complete rebuild on my own. But thanks to the folks on NGW I am attempting just that!
My girl was a runner when I bought her, but it seemed the more I rode the worse she ran. Sputtering at low speeds and bogging at full throttle with some misses here and there along the way. I knew a carb rebuild was in the future but I hoped to put it off until Winter. A leaking Pilot mix screw which became a broken Pilot mix screw(don't ask me how) required pulling the carbs to fix so why not go ahead and do the rebuild and get it over with? I read up on the subject here and while on Randakk's site I read Howard Halasz's
GL 1100 Bogs Down at Full Throttle
and
GL1100 Scuffed CV Slides
Tech Tips. Apparently this problem was pretty much limited to the 82 and 83 GL1100's. I knew while I had them off I would do this fix too.
This may not be the right way to fix this problem... and if its not I am sure someone will correct me on my mistakes...but here is what I did...
FIRST THE PROBLEM
This is what my CV slides looked like after removal.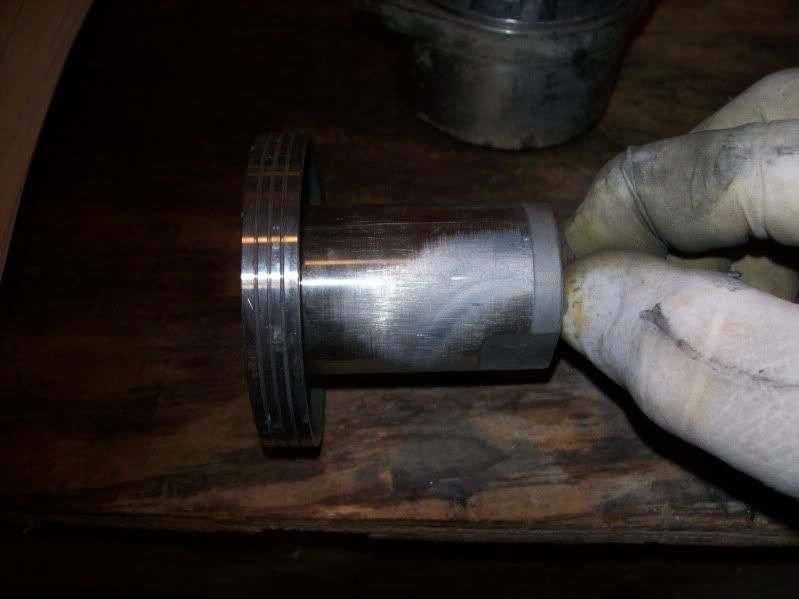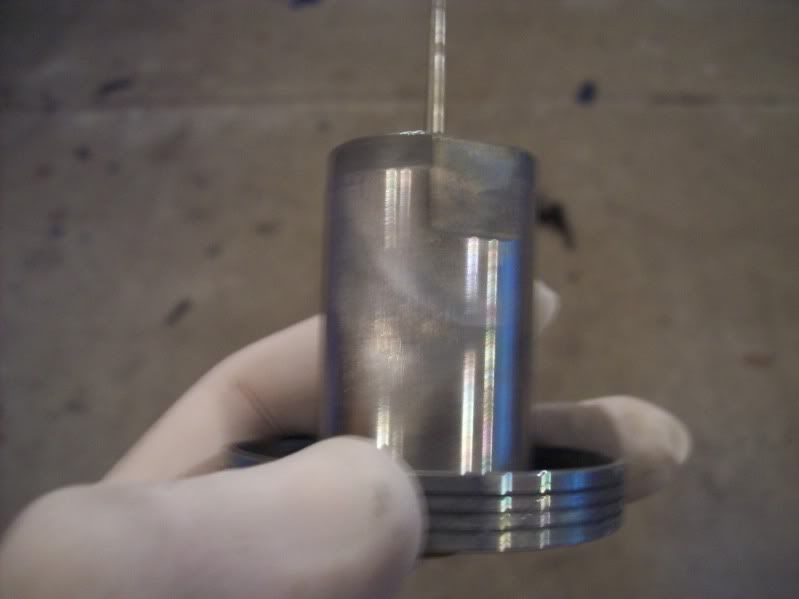 The scuffing was most severe on the intake side of the slides but was definitely evident on the other side also.
In this pic you can see the intersection between the bottom of the slide bore and the bore that leads between the butterflies. With the tip of my finger I could feel the sharp edge that caused the scuffing.
AND NOW THE REMEDY
First I used 0000 Steel Wool and lightly polished the slides. I couldn't remove all of the imperfections and scratches because I was scared to remove too much material.
Here is how they look after polishing.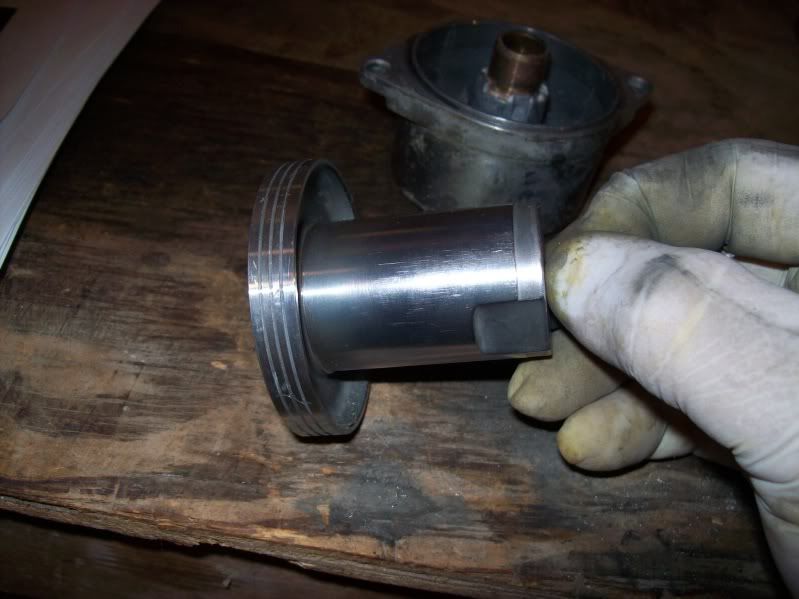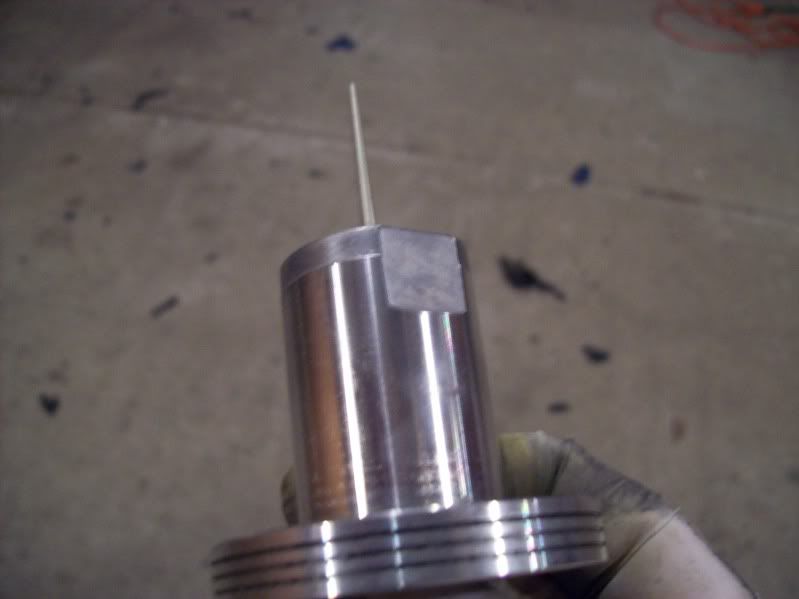 Next to knock off that sharp edge inside the bore. With a half-moon file I chamfered the edge slightly. The intake side.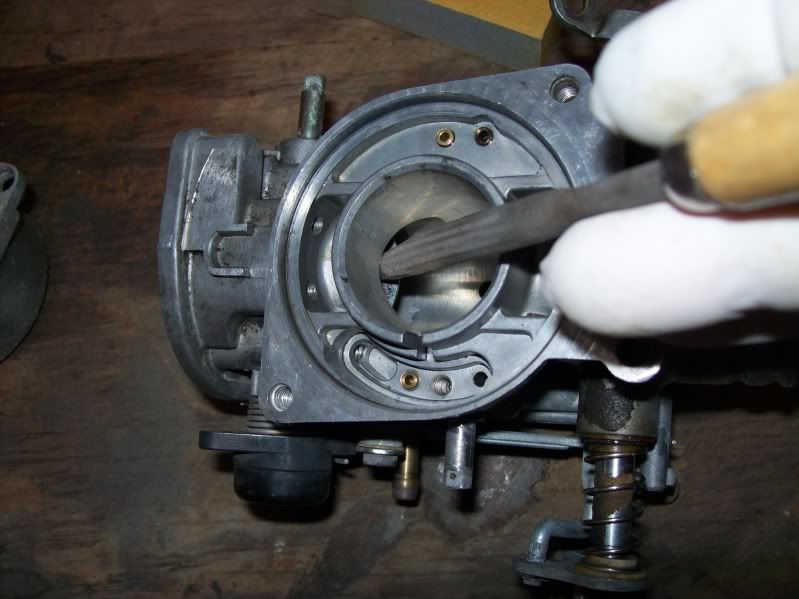 And then the downstream side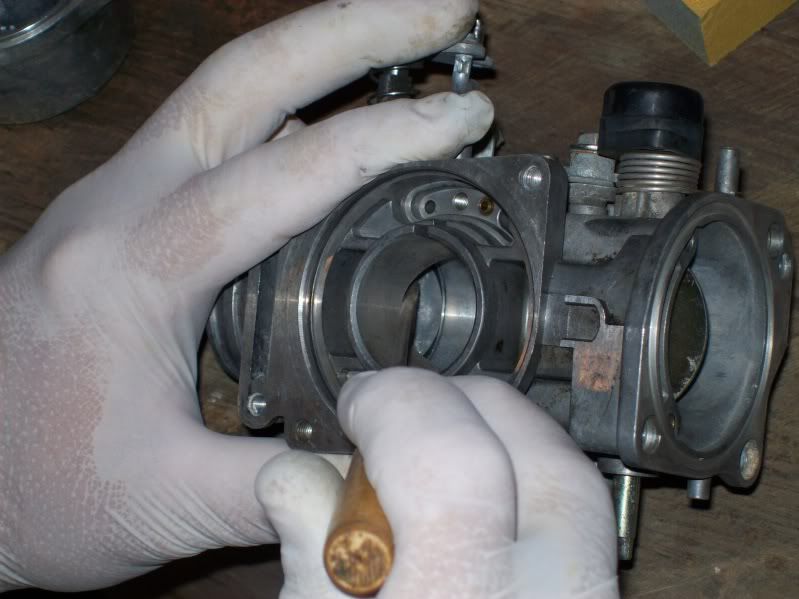 Once I finished with the filing I used steel wool again to polish the edge and then test fitted the slides.
I found if you hold the slide like this and put light pressure towards the filed edge, you can feel if the slide is binding at all. You can also hear the slide ring like a bell from the friction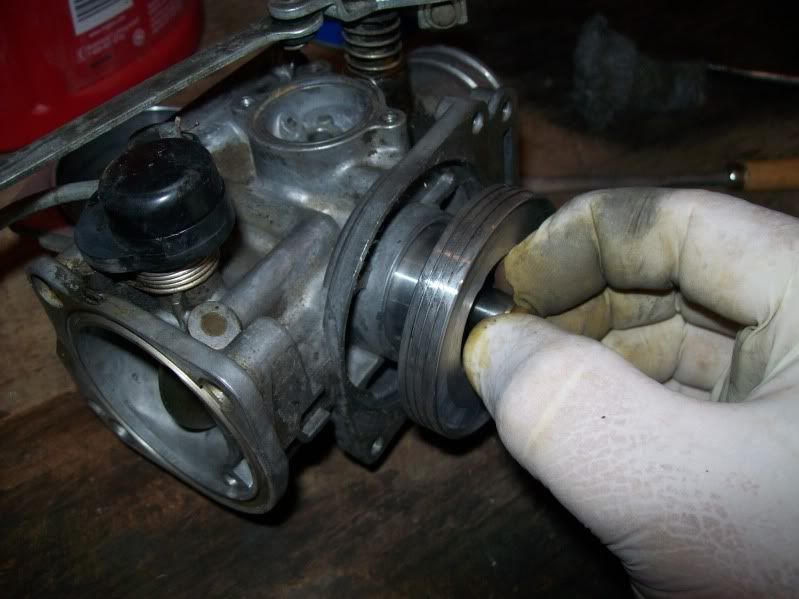 Now that that is done... time to finish cleaning and then the reassembly begins!!!
"Come on, Baby! Play nice for daddy!"