I, like a few others in the past few months, needed to shorten cables on my project bike. One has to search a few years back to get some ideas on how to do cable modifications (mostly repairs). Here are some ideas I used to do permanent custom length cables.
You'll need;
* 1/4" solid round brass stock (ACE Hdwr)
* 5/32", 7/64" drill bits
* propane torch with rosin core solder
* shear cut cable cutter or Dremel with cut-off wheel
After measuring (important step) the original excess cable (distance between barrel to housing), cut off barrel.
A shearing style cable cutter does the best job keeping strands together. (Use dikes at your own risk.)
Route housing with the smoothest path possible. Radical twists and turns makes for a poor or hard feel at the lever. Cut excess housing. Measure twice cut once !
Don't throw that extra housing away ! Remove ferrule with a Big Ol' Cresent wrench by turning counter clockwise.
Trim back the metal spiral flex and press on ferrule. No need to re-crimp.
With housing reduced, it's on to the barrel.
Drill an inset with 5/32''bit followed by 7/64'' thru hole in 1/4'' brass stock.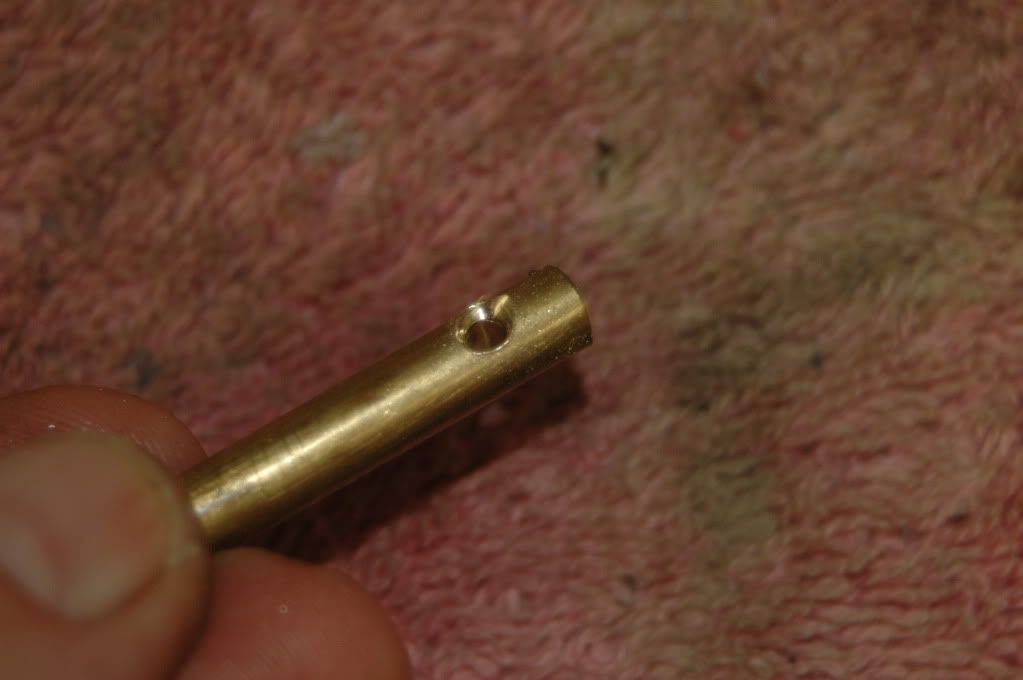 Time to re-insert cable (the correct direction). Remember that excess measurement ? Make a mark on cable were the new barrel will go. This is a good time to install the plastic bushing if your original cable had one.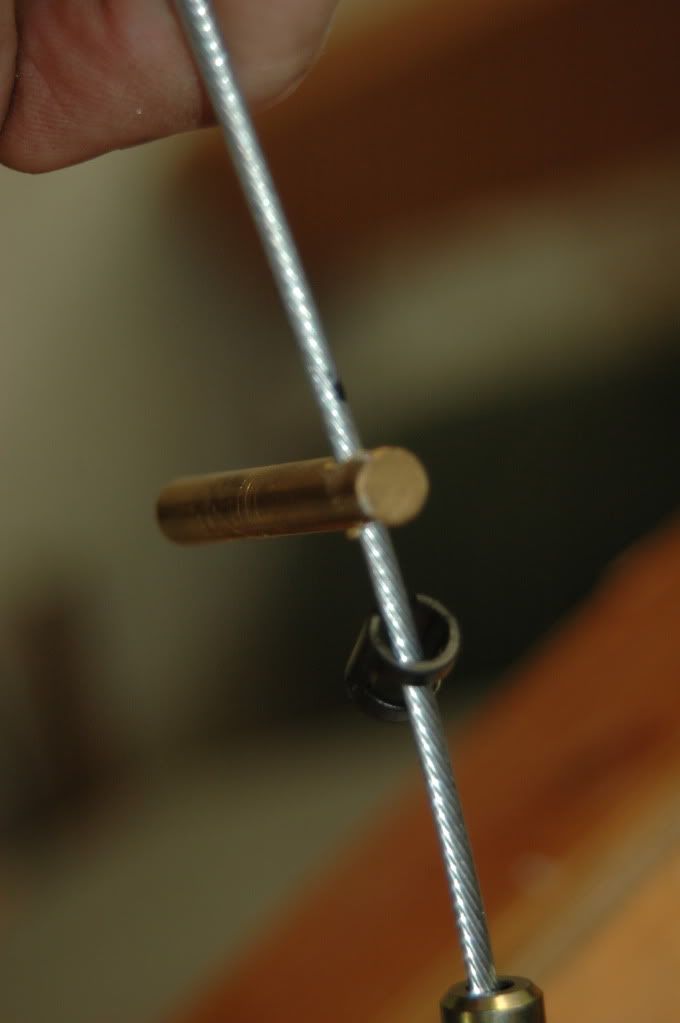 With barrel & cable trimmed to to size, Fray a small amount of cable past the barrel.
Using your torch

, sweat solder barrel from frayed side. Grind off frayed/ soldered excess and you are ready to re-install.
A perfect fit that won't slip. This technique works good on throttle cables also. Although I must confess sometimes I use knarps

(barrels with set screws) Ric