The subject of being unable to get the
ignition timing right
as in: not being able to turn the points BASE-plate or sub-plate
sufficiently has come up a few times,
and have puzzled quite a few, yours truly included.
Both I and Whiskerfish has experienced that the problem lies in
the 'tabs' (rubbing blocks) being worn down to a certain degree
and the only solution is to replace the points.
Now I do think I've found the explanation:
New 'tabs' looks like this: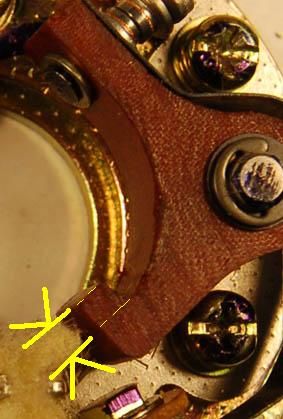 and worn down 'tabs' looks like this:
Let me see if I can explain what happens because of this
Imagine that this is a normal set up (shown with only the one set):
and the point of ignition (cam lifts the tab)
is where the line in the circle is: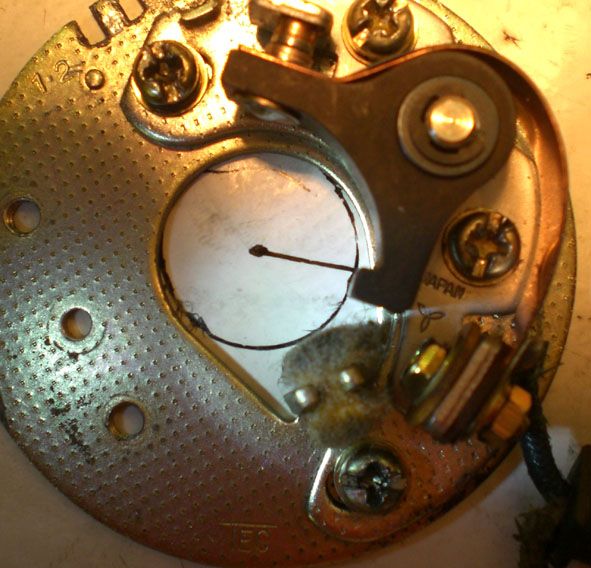 now imagine that the 'tab' has worn down.
(On the pic below I have adjusted the
points-gap
AS IF the tap is worn down, but I haven't moved the BASE-plate)
When doing that; what happens is as you can see from the picture,
that as a result of twisting the
points
-plate,
the relation to the line (point of ignition) changes.
In other words: the ignition is now retarded.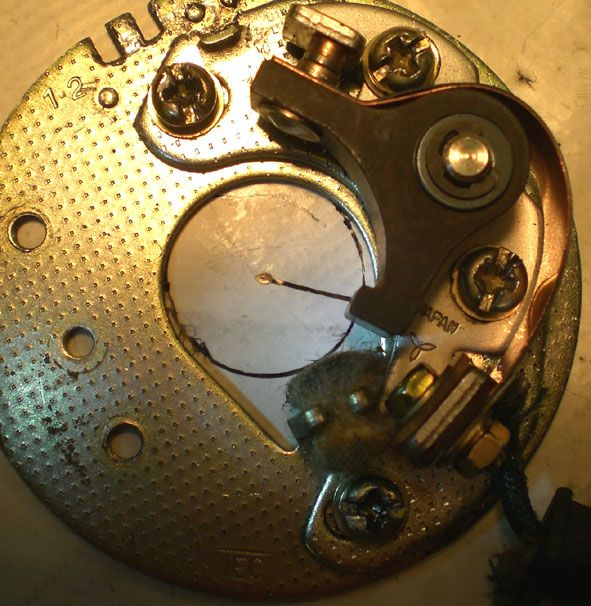 In order to compensate for this and get the timing right again
you'll need to turn the BASE-plate.
The BASE-plate can only be turned within limits
(the oval holes in the plate)
and the above situation with the worn down 'tabs'
moves that point OUTSIDE the limits
and you just can not get the timing right.
I've checked and compared a pair of original
and a pair of after-market points, and I do think the
problem will set in earlier on the aftermarket points
as the shape and form is slightly different.
Mystery solved............I think .-)
The above also explains why you always need to
re-adjust the
TIMING
after adjusting the
POINTS gap
.
BTW:
Always check if your points-cam is rusted or pitted: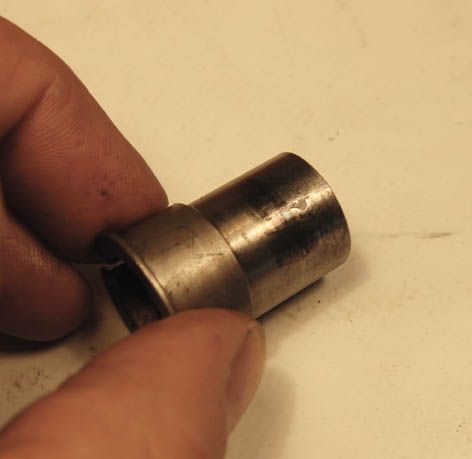 ..if so: it will wear down the 'tabs' real fast.