This was done on a stripped frame for clarity. Tools needed. Drill, drillbit 13/64, TAP 1/4-28, oil, rapidtap fluid, 1/4 grease fitting (zert) and sandpaper. First you have to remove rear break pedal from bike. You have to remove a small cotterkey and a large washer to remove pedal(no pic sorry) You can remove pedal from master cylinder(cotterpin & and small pin) or you can leave it as is and pull cylinder and all. Its up to you. When you get it off you will notice shaft has a groove.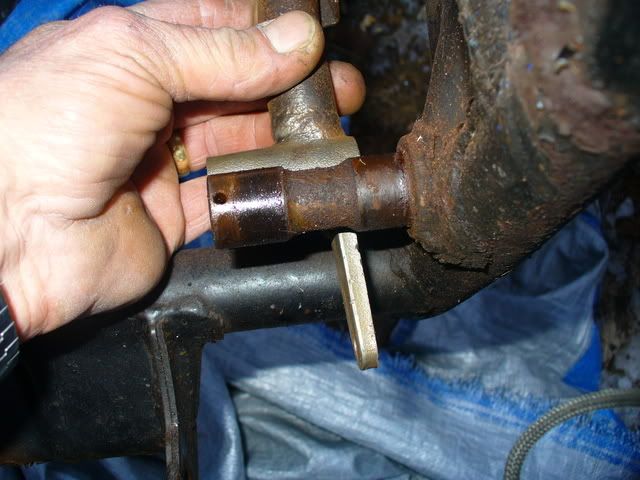 this is area where you will want grease fitting. put a mark on peddle where groove is.
I have found that putting grease fitting on the bottom of the peddle makes it easier to get at. Now set up your 13/64 drill bit in your drill and drill hole in pedal tube make sure to use oil so bit stays lubed. Next take your 1/4-28 tap and tap out.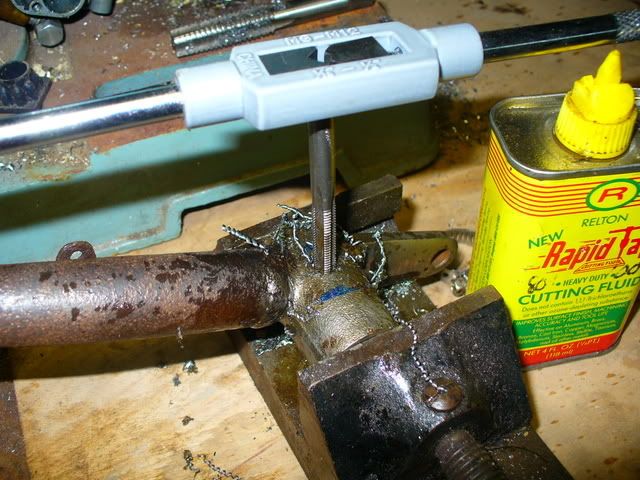 Now you have threads to screw in fitting. Take emerypaper or sand paper clean out hole and make smooth. Do the same to shaft. Take grease fitting and washer and screw in.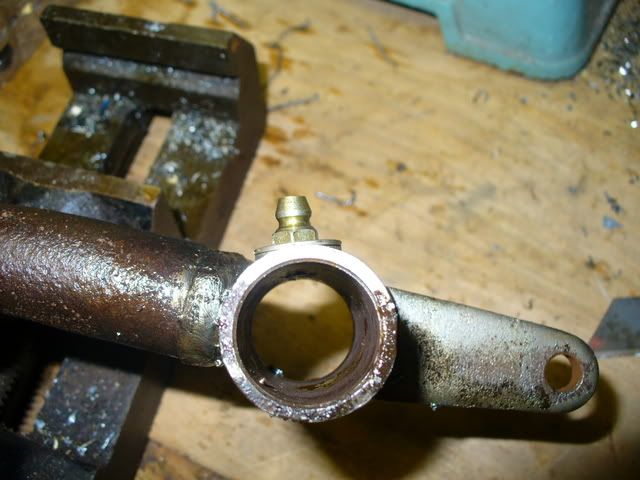 The reason I used 2 washers was because fitting sticks in to far so pedal will not go back on without it. Or you can put pedal on then use just the fitting. Now put back on bike and put break unit back together. Now sock some grease to it and you should have no more problem with sticky pedal. You will notice I drilled hole on top of this pedal

had to go get a 90degree fitting.